This unprecedented heat wave in these two Maghreb countries caused numerous power cuts, but also multiple outbreaks of fire which are currently still in progress.
Stunning temperatures, between 6 and 10 degrees higher than normal for the season. Monday, temperatures approached 50°C in Tunisia, which caused power cuts and forced many inhabitants to seek refuge on the coast or the beaches, while in neighboring Algeria, the authorities are also on alert with peaks that can locally reach 48°C.
Records broken in Tunisia
As indicated by the Tunisian media Mosaïque FM, the temperature has greatly exceeded 45°C in the 18 main weather monitoring stations in the country, a trend which should continue on Tuesday.
On Monday, in downtown Tunis, the temperature soared to a peak of 49°C in the shade. A screen on Avenue Bourguiba, the central axis of the capital, even showed 56°C in the sun at midday.
In detail, several records were broken. In Carthage, the mercury reached 49°C, far exceeding the bar of 46.4 recorded on July 1, 1998. In Bizerte, a record was also communicated with 48.9, surpassing the historic record of July 23, 1981 of 47°C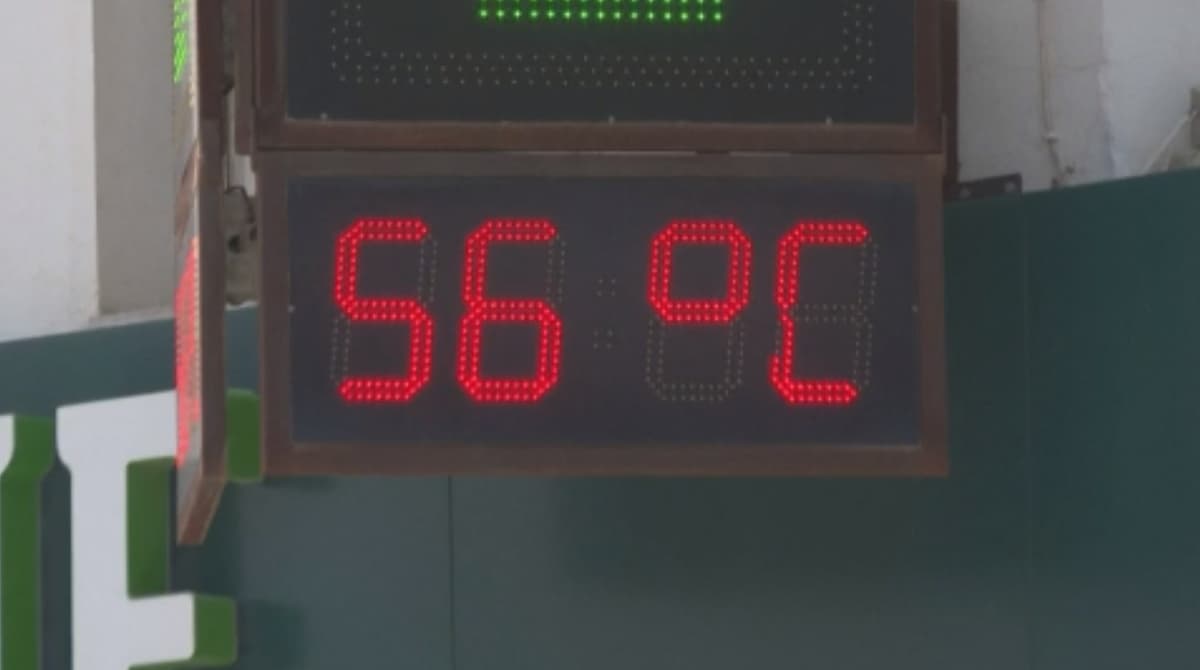 These abnormally high temperatures for the month of July have caused power cuts in recent days. The public company Steg explained that it decided to preserve the performance of the network. These load shedding takes place for half an hour to an hour, in particular at times of high consumption.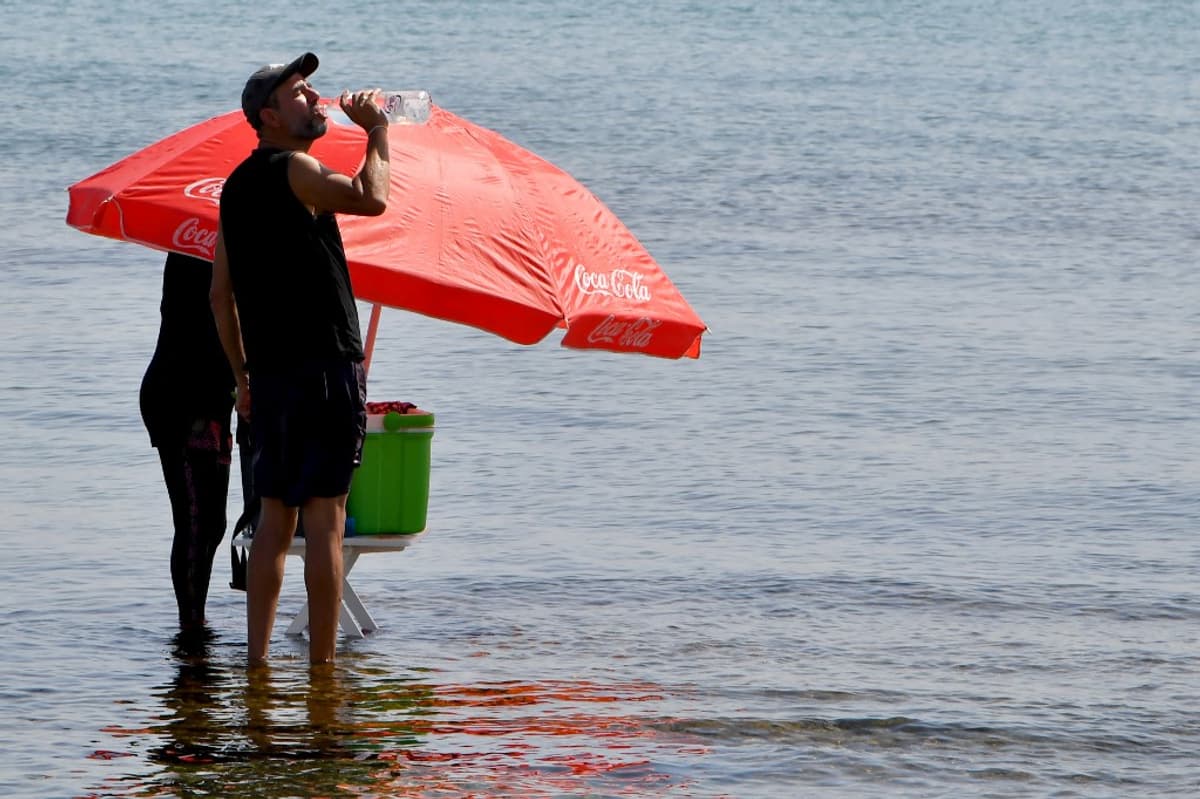 Some Tunisians take the situation calmly. Elyes Nafti, 18, is going to the beach. "We will put ourselves under an umbrella and we will return at the end of the afternoon when the temperatures will drop. It is hot in the Medina (the historic city center).
Violent fires in Algeria
In neighboring Algeria, the situation is similar. Local authorities have placed five prefectures in the east of the country, Jijel, Skikda, Annaba, El Tarf and Guelma, on "orange alert." In these areas, the mercury reached 48°C.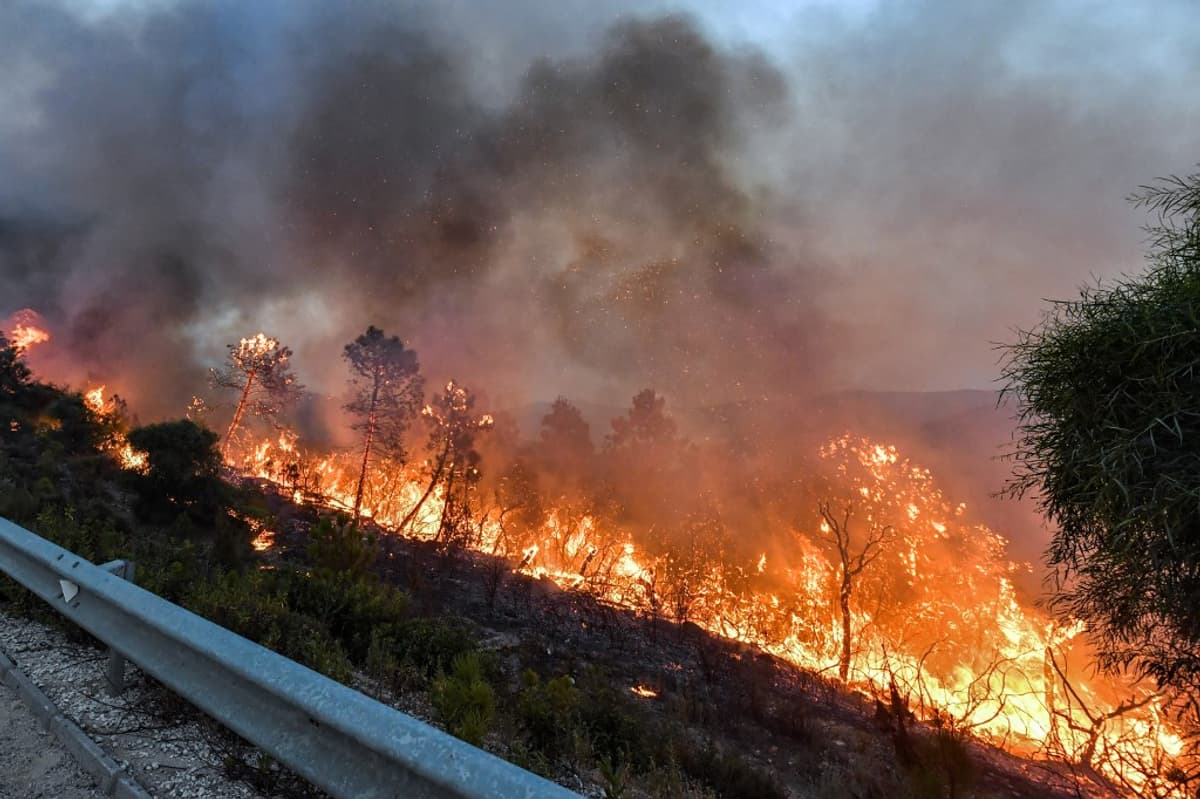 The public energy group Sonelgaz said it recorded a peak consumption of 18,697 megawatts on Sunday. Air conditioners have become overpriced (more than 500 euros against 300 previously) or impossible to find.
Above all, this heat caused violent fires in the northeast of the country overnight from Sunday to Monday. The disaster, still ongoing, killed 34 people, including ten soldiers.
Soldiers found themselves surrounded by flames as they were evacuated from Beni Ksila, in the prefecture of Bejaïa), accompanied by residents of neighboring hamlets, the Ministry of Defense said.
Between Sunday and Monday, Algeria recorded 97 fire starts in 16 prefectures, but the most violent fires affected Bejaïa, Bouira and Jijel, the Interior Ministry said in a press release.
Source: BFM TV