The boy suffered a head injury and is currently in a hospital in critical condition.
A woman lost her life and her five-year-old son is in critical condition after they jumped on Monday from a ravine, some 27 meters high, in the Niagara Falls State Park, in New York (USA). ), local media report.

Chris Rola, Captain of the State Parks Police, explained that the woman, her husband, and the child were visiting the scene when the incident occurred. A group of rescuers and firefighters walked on the ice for a "really difficult terrain" and arrived "quite quickly" to the area where the victims were, he said.
The minor was found alive, so they put him on a stretcher to take him by helicopter to the Oishei Children's Hospital in the city of Buffalo. He suffered a head injury.
ongoing research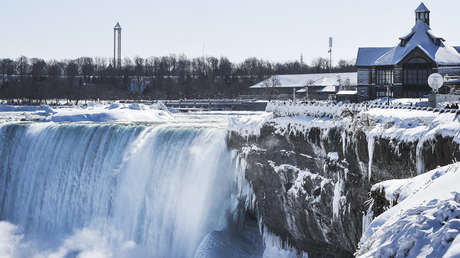 "Unfortunately, the woman did not survive," Rola added, detailing that her body was taken to a forensic laboratory for an autopsy. "The investigation is ongoing, but we don't believe it's an accident," she clarified.
The Police are questioning the husband of the fatality and several witnesses who were in the park when the events occurred. At the moment, it is unknown what could have been the reason for the woman to act in this way.
This Thursday, James O'Callaghan, spokesman for the local State Police, revealed that the woman threw herself intentionally, so believe that it was a suicide. Likewise, she specified that she and her family traveled to New York from the state of Illinois.
For her part, Liz Ortolani, spokeswoman for the Oishei hospital, reported that the child is in critical condition, adding that she cannot offer more details about the treatment that the doctors are giving him.
Source: RT