Alexander Kovalev, a Nepal Airlines pilot, claimed to have seen the plane fly at low altitude, slow down and stall.
A witness to the deadly plane crash that took place this Sunday in Nepal and caused the death of 72 people, recounted how the device was flying at low altitude and reduced its speed.
Alexander Kovalev, a Nepal Airlines pilot, said he was at the old Pokhara airport when he heard the plane approaching and saw it was flying very low. "My friend, a pilot from Russia, and I realized that something was wrong. Then we saw that it started to lose altitude, it dropped about 20 meters, then it banked to the left and disappeared over the horizon," he said in a message. comment for RT.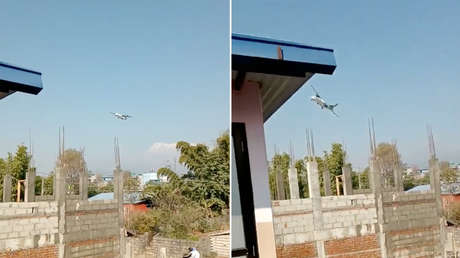 According to their words, they then heard an explosion and saw the fire. "What we saw was a loss of speed, which caused a spin down. That's what happened," she said.
The ATR 72 plane was flying from Kathmandu and crashed in an area between the old airport and Pokhara International Airport. Inside were 68 passengers and 4 crew members. All the people died.
At the moment the causes of the catastrophe are unknown.
Source: RT