The incident occurred near the Australian city of Perth.
A 16-year-old teenager, who had jumped from her jet ski, died last Saturday from a shark attack in Australia, reports ABC News.
The young Australian was rescued by emergency personnel, although she died shortly after due to the critical injuries she sustained. The event occurred in the Cisne River (Swan River), whose mouth crosses the city of Perth.
"Possibly a pod of dolphins was passing nearby and the young woman jumped into the water to swim close to the dolphins," Acting Police Inspector Paul Robinson said.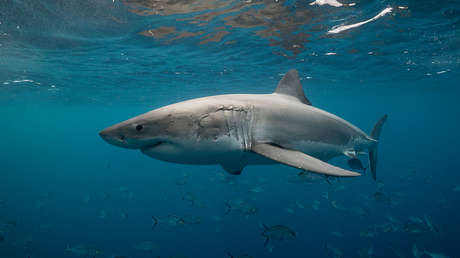 The victim's friends were riding a jet ski with her at the time of the fatal incident.
"Family was not there when this happened, however his friends were and as you can imagine this is an extremely traumatic incident for anyone who witnesses it so obviously we are offering counseling services to anyone who has witnessed it or who affected by the incident," Robinson said.
Some wildlife officials have been dismayed that a shark was in the waters of the Swan River, which flows into the Indian Ocean, according to the police official.
Source: RT