The TUfast Eco team car consumed only 0.6 kilowatts per hour to travel 100 kilometers, that is 13 kWh per 100 kilometers.
A team of students from the Technical University of Munich (Germany) developed an electric car that travels 2,573 km on a single 15.5 kWh battery charge, which is seven times smaller than that of the Mercedes EQS.
Within the framework of the IAA Mobility fair, the International Automobile Exhibition, the team called TUfast Eco competed for the new world record at Munich airport, and managed to take the title to the capital of Bavaria, according to a statement from the university.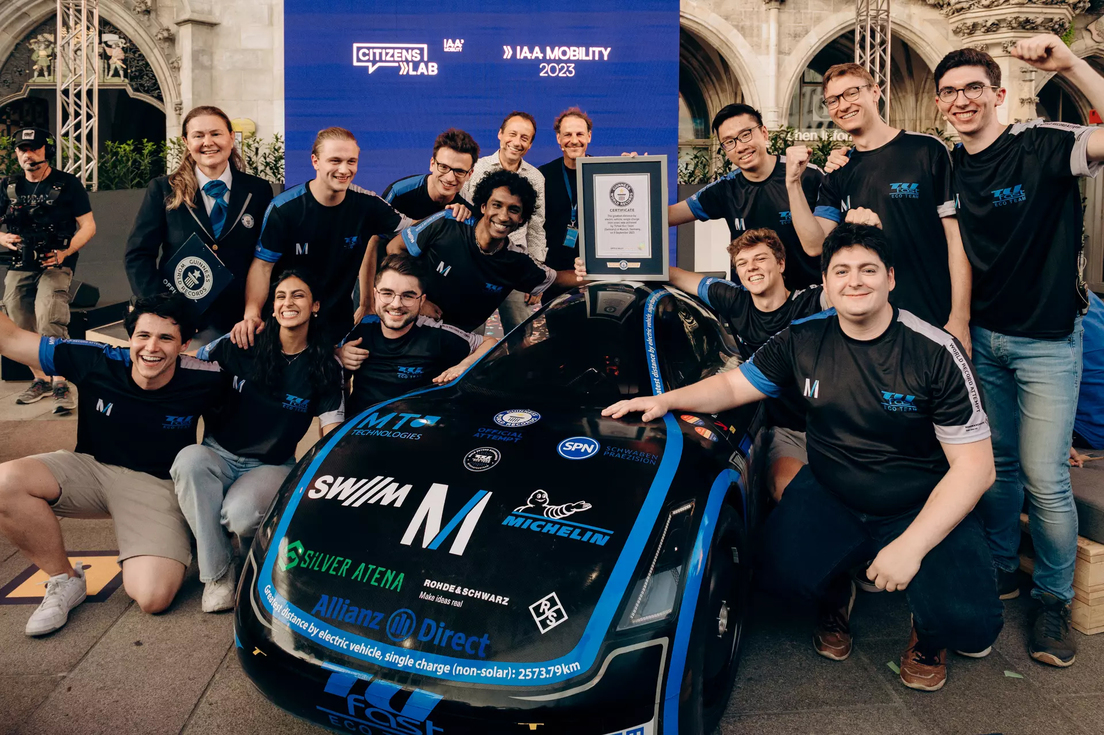 The test lasted six full days, during which the team slept in beds inside an aircraft hangar. At the end of the test, after 99 hours of driving, the car's meter read 2,573.79 kilometers.
In terms of energy, the result also meant that the TUfast Eco team car, called muc022, consumed only 0.6 kWh to travel 100 kilometers. For comparison, standard vehicles consume approximately 13 kWh per 100 kilometers.
Apparently, the car does not have solar panels to recharge while driving, and is driven by a permanent magnet synchronous motor with 400 W of power. The car weighs just 170 kilos without a driver and the aerodynamic drag coefficient is 0.159 Cd.
Source: RT