A group of experts investigated the practice of compensating companies for greenhouse gas emissions.
Behind the claims of several multinationals and other large companies that they are carbon neutral, there are compensations paid to remove it from their balance sheets and not real work to reduce harmful emissions, says an analysis published this Monday by the Bloomberg agency. Apparently, this is a "useless" accounting maneuver, which only "allows more greenhouse gases to enter the atmosphere."
Six Bloomberg Green contributing experts reviewed more than 215,000 transactions over the past decade by airlines, online retailers, industrial companies and energy producers that, through these carbon offsets, sought to reduce their liability for environmental damage.
"Sounds good, but it's fake"
Buying credits tied to supporting solar or wind projects sounds good for the climate, but this practice is "largely disingenuous," the report says. According to Julio Friedmann, researcher and chief scientist at the Carbon Direct consultancy, most of these purchases are not credible. "I would consider these to be low-quality loans that did not prevent or reduce greenhouse gas emissions," he added.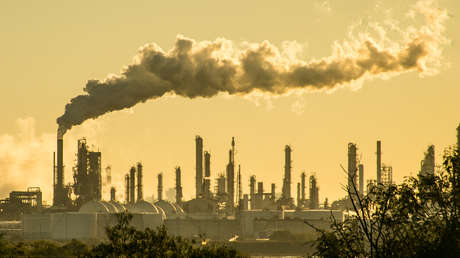 Lately, solar and wind power have become the cheapest energy source in most countries, and under these conditions, buying carbon neutrality does not provide any real benefitif investing in renewable energy is already cheaper than building new coal or gas power plants.
Some of the pioneers in this practice, such as the Credit Suisse banking group, redirect their carbon footprint allowances to a infant industry removing carbon dioxide directly from the air. "We are making increasing use of carbon removal in our carbon offset selection strategy," a spokesman for the conglomerate said in response to questions from the expert team.
According to estimates by the Ecosystem Marketplace initiative, the total market for carbon offsets was worth 2 billion dollars last year. Bloomberg experts determined that the 50,000 transactions carried out in 2021 that followed in their study were intended to offset 190 million tons emitted. About 40% of the loans came from renewable energy projects.
The controversial example of Delta
Delta Air Lines, which operates more than 4,000 daily flights, has claimed for more than two years that it is carbon neutral. It declared that it had suppressed, through the aforementioned practice, the effects of the emission into the air of 27 million tons of carbon dioxide originating from the burning of jet fuel. The airline's sustainability manager said in a statement that its customers "shouldn't have to choose between seeing the world and saving the world," which is why Delta is "balancing emissions with investments to decarbonise" across its global operations. .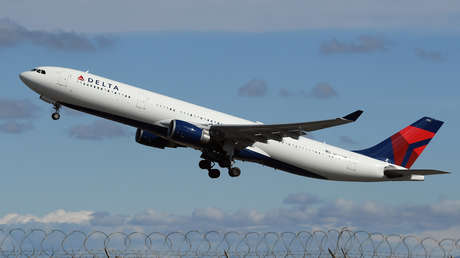 However, the expert analysis shows that only 6% of the declared volume corresponds to the strictest category of compensation to eliminate the carbon footprint. The largest source of credits was the Los Cocos II wind farm in the Dominican Republic, which Delta invested in when it was "almost certainly didn't need additional support".
The price of renewable energy offset was around two dollars per ton last year. As a result, the sources used by Delta were much cheaper than paying $6 per ton buying the average compensation tied to forest protection, according to data from the Ecosystem Marketplace. Higher-quality offsets sourced for carbon removal, such as those sold by Iceland-based Climeworks, which turn CO₂ into stone, can cost as much as $600 per ton of carbon.
Giving up the dubious practice is not a solution for everyone
Analysts estimate that the flow of money in this practice must be essential to build a project that respects the environment. If it is only an additional contribution to each specific project, the money transferred does not modify the atmospheric balance. "How can anyone be sure that the construction of a solar farm prevented the emergence of a coal project?" ask the authors of the Bloomberg article.
Many buyers "They are interested in being able to buy credits at a low price"denounced Juerg Fuessler, managing partner of the consulting firm Infras. Faced with this trend, some of the main participants in this scheme began to reduce their related expenses. Only the private transportation company Lyft Inc. It said it would drop offsets altogether, while aircraft maker Boeing, energy corporation Eni and e-commerce giant Etsy have said they will continue to reduce the use of offsets.
There are also companies that defended the practice of compensation through renewable energy. "Carbon offsets are expected to play an important role in global carbon reduction," said Chevron, whose goal is to bring forward the target date (2050) for net-zero emissions. In turn, the airline Air France-KLM recalled that French laws made the compensation of emissions from domestic flights an obligation from April 2022, but "neither the group nor any of its entities have claimed to be carbon neutral in function of compensation programs".
Many turn to offsets as a short-term measure, because it's often cheaper than cutting their own greenhouse gas emissions, analysts say.
Source: RT