The carved image of the divinity, with her hair tied back, is believed to be from the time of Emperor Augustus.
Workers in the renovation works of the Augustus Mausoleum and from the Augusto Imperatore square in Rome they were pleasantly surprised to discover on a wall a well-preserved head of a female sculpture carved in Greek marble.
The mayor of the Italian capital, Roberto Gualteri, shared a photo of the find on Twitter on Thursday, where it appears still covered in mud, before being handed over to archaeologists and restorers to be cleaned and studied. "Rome continues to return precious evidence of its past", commented the mayor, who highlights the intact state of this "splendid" head, unearthed by the workers of the Capitolina Superintendency of Cultural Assets.
#Rome continues to restore precious testimonials of its past: a splendid head in marble integrates was found ripped during the service in Piazza Augusto Imperatore curati dalla @Sovrintendenza. Archeologies and restorations are impegnati in the polishing and in the studio of the reperto pic.twitter.com/9EAYIj4pRb

— Roberto Gualtieri (@gualtierieurope) July 6, 2023
The official who directs this institution, the superintendent Claudio Parisi Presicce, suggested that the image, of natural dimensions, dates back to the time of Emperor Augustus (late 1st century BC – early 1st century AD) and think you can represent Aphrodite, the goddess of beauty and love in Greek mythology. "Show a refined hairstyle with the hair collected at the back thanks to a 'tapeworm', a ribbon tied at the top of the head," explained the person in charge.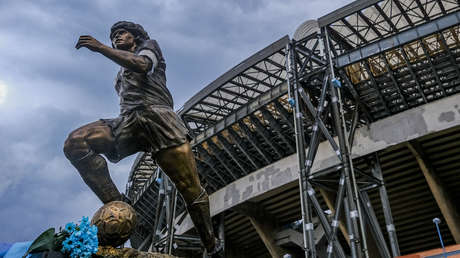 The head, which lay face down, was "reused as building material." As explained by Parisi Presicce, it was found intact in the foundation of a late-antique wall, "protected by a clay slope on which the foundation of the wall rests". "The reuse of sculptural works -he explained-, even of significant value, was a very common practice in late medieval times, which allowed, as in this case, the successful conservation of important artworks".
After the cleanup, archaeologists will make a precise identification and propose the initial dating of the sculptural image, authorities announced.


Source: RT