The two old men died in two different places at almost the same time, in what one of her nieces considers "a romantic coincidence."
Two elderly Spaniards died less than an hour apart in two different places after having lived in marriage for more than half a century.
Candida Cuervo Gonzalez and Jose Antonio Garcia Llana, from the city of Oviedo, married in 1970 and they were married for 52 years until death separated them this Sunday. Candida, 89, died at the Ovida residence, and 45 minutes later her 86-year-old husband's heart stopped beating at the Central University Hospital of Asturias, local media reported.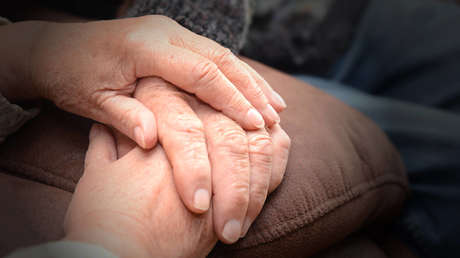 "They were always very loved by their neighbors, they were held in very high esteem", declared Maria Jesus, one of the nephews of the couple, who had no children. Jose Antonio, who was called Pepe, was a mechanic, while Candida took care of the housework.
The elderly couple spent their last weeks in a nursing home, where they were admitted when their health began to deteriorate and they both required special assistance. Candida's condition worsened last Friday, and Pepe began to feel bad over the weekend and was transferred to the emergency department of the University Hospital. The couple's health worsened, and both died on Sunday.
"When we called to report the death, the first thing they asked us was if it had been an accident, but actually it was a curious and even romantic coincidence", said the couple's niece, commenting on their almost simultaneous death. Family and friends said goodbye to Candida and Pepe this Monday in the church of San Esteban de Sograndio, where they were married 52 years ago.
Source: RT