The only surviving home in the fire-ravaged Hawaiian town of Lahaina is nearly 100 years old and recently underwent a major renovation by its new owners.
In the historic city of Lahaina, the former capital of the kingdom of Hawaii devastated by forest fires, the only house that was not affected by the fire has no damage, and even a car that was parked next to the building was intact. The property is more than 80 years old and was extensively restored by the new owners, who purchased it in 2021. The owners told local publication Honolulu Civil Beat that the precautions taken during the renovation likely helped the home remain unscathed.
According to Maui County records, the house has been listed at its current address, 271 Front Street, for 81 years, though in reality it has stood for even longer. The application for registration in the register of historic places shows that it was built in 1925 and is "associated with events that contributed significantly to the overall picture of our history [de Hawai]".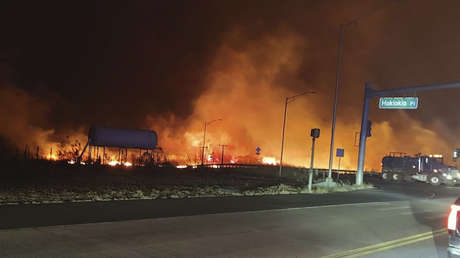 In an interview with Honolulu Civil Beat, owner Trip Millikin said he and his wife bought the house in 2021 when it was "an absolute nightmare," after which they almost completely rebuilt it with the necessary safety precautions. One of the factors that helped to keep it safe from the flames is that it is made of California redwood, although this did not keep a neighboring house made of the same material safe.
During the renovation, the new owners installed a steel roof and replaced the old landscaping with pebbles for about a meter of the house, which probably played a crucial role in the house's ability to resist the flames.
Millikin said she was in another city when the fire broke out and thought her house was going to burn down. He also encouraged residents to use the surviving structure as a base to rebuild the town.
The fire declared on August 8 on the Hawaiian island of Maui caused more than 100 deaths and 800 missing, becoming the deadliest catastrophe in the last century in the United States.
Source: RT