Virgin Orbit filed for bankruptcy in April and put its assets up for sale.
US private aerospace company Firefly Aerospace has acquired the remnants of Virgin Orbit's assets for $3.8 million, according to court documents released Thursday.
The acquisition includes engines and various parts, including those not yet completed in construction, for the vehicles LauncherOne manufactured at the Virgin Orbit facility in Long Beach, California, as well as two engines stored in Mojave, California.
This is the inventory that Richard Branson's bankrupt company failed to sell at the auction on May 22, in which it laid off most of its assets, such as the Boeing 747, its main production facilities in Long Beach with the machinery and equipment, and the test site in Mojave.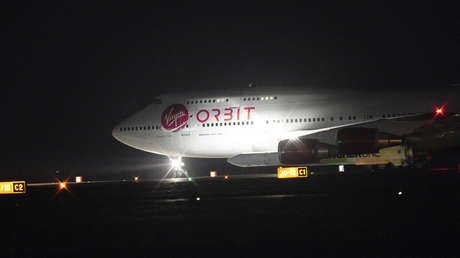 From Firefly Aerospace they explained in a statement released by SpaceNews that they bought Virgin Orbit's inventory mainly to save on common parts that they use in the manufacture of their own products. The company added that some components could also be resold to other interested parties.
Firefly Aerospace is developing its own launch vehicle, Alpha, which has made two flights, as well as Blue Ghost lunar landers, as well as the Space Utility Vehicle orbital transfer vehicle.
Virgin Orbit filed for bankruptcy in April. Its decline accelerated after the launch of its LauncherOne rocket during its sixth mission failed in January and failed to reach orbit, sending its payload of British and American intelligence satellites into the ocean.
Source: RT