Since the aircraft could not land at another terminal of the air base or at an alternative airport in the US, he decided to turn around and return to his country.
The passengers who boarded the Air New Zealand plane that covers the route between Auckland and New York (USA) on February 16 did not know they were taking a flight to nowhere. When the aircraft had covered half of the route, it decided to return to the starting point due to a power outage at John F. Kennedy Airport.
The Boeing 787-9 Dreamliner corresponding to flight NZ2 had departed for Terminal 1 of the New York airbase, but that area had been affected by a power outage that caused a firewhich forced the closure of the terminal, which is the one used by the New Zealand company.
"The terminal was closed due to the fire and the power outage that affected many airlines and flights, and another terminal was not available for us," said an airline spokesperson, who recalled that "JFK Airport is one of the busiest in the world, with about 1,000 landings a day.
Another option that the crew considered was to divert the flight to another US airport, but that option was discarded since it would imply that the plane I would stay on land for several days, thus complicating other services already planned. For this reason, and after eight hours of flight, the plane returned to Auckland, its starting point, where it arrived after a 16-hour flight.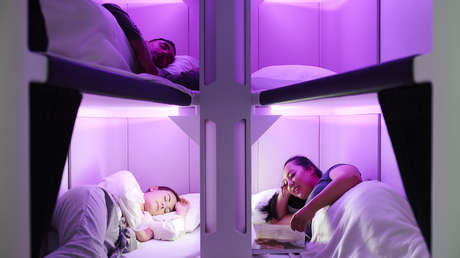 "I thought there was a glitch," said passenger Brooke Belton, who was asleep when the return to New Zealand was announced, surprised to see the plane's track on her seat screen. Asked how she felt after the 16 hours she had spent on the plane, she replied that all she wanted was to lie down. "You have to laugh not to cry," she expressed.
controlled fire
The Port Authority of New York and New Jersey detailed in a statement that the problem suffered by the airport was due to a breakdown in a electric panel, resulting in a "small isolated fire overnight that was immediately extinguished." "The power outage is currently affecting the terminal's ability to accept inbound and outbound flights," she added.
Source: RT