The woman treated her daughter for twenty minutes at the scene of the accident, but her injuries were so "horrible" that she did not even recognize her.
A Canadian paramedic attended a car accident that occurred on November 15 without knowing that one of the victims, a 17-year-old girl, was her own daughter, who died days after the event, local media reports.
"The severely injured patient whom I had just attended was my own flesh and blood. My only offspring. My little me. My daughter, Montana," Jayme Erickson posted on his Facebook* account, announcing the death.
According to reports, the tragic event took place in the north of the city of Calgary when the young woman was returning home with a friend and her car collided with another that was approaching. After the accident, the young woman was trapped and suffered serious injuries, while her friend, whom she was driving, was able to get out of the vehicle.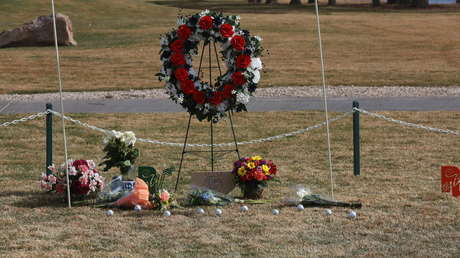 Montana's mother, who attended the scene for 20 minutes, said her daughter's injuries were so "horrible" that he didn't even recognize her. It wasn't until he arrived at his home at the end of his job that Royal Canadian Mounted Police officers gave him the terrible news that the patient he had just seen was his daughter.
"I am devastated. I am broken. A piece of me is missing. I am left to pick up the pieces and hope to move on," the woman said in a statement.
On the other hand, during a press conference on Tuesday, Erickson reported that his daughter's organs will be donated and that the family is glad that "after the tragedy", Montana "saves other people." "She was a warrior and she fought until the day she died," she said.
*Social network banned in Russian territory for belonging to the Meta company, classified in Russia as an extremist organization.
Source: RT