In 2003, Andrew Malkinson was convicted in the UK for the rape of a woman. The sentence was based on the affirmation of witnesses, despite the fact that the description of the assailant did not match his appearance.
The Greater Manchester Police (United Kingdom) confirmed this Tuesday that on December 13 A 48-year-old man was arrested who is now suspected of having committed a rape two decades ago, a case for which another man was sentenced and has already served 17 years behind bars, The Guardian reports. The current suspect is under investigation, while the case was taken to an appeals court where new evidence was presented thanks to advances in DNA.
On July 19, 2003, a 33-year-old woman was raped near a Greater Manchester highway. Andrew Malkinson, who was 37 years old at the time, was arrested by the Police and, prosecuted in court, he has been in prison for 17 years. The man has always declared his innocence, and there was never firm evidence to incriminate him.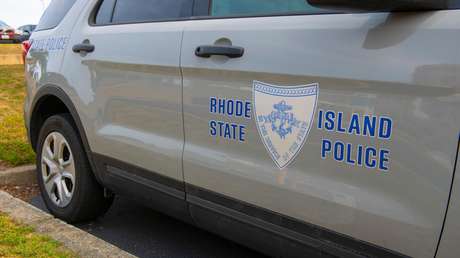 He was convicted on the basis of witness statements, despite the fact that the description of the assailant did not match his appearance. Malkinson did not have a "deep scratch" on his right cheek, which the assailant must have had. He was also taller, had chest hair, and prominent tattoos on his forearms, which was not mentioned by the victim. The lack of DNA evidence was then explained by the argument that Malkinson was "conscious, from a forensic point of view." of what he had to do to leave no trace.
Now the Criminal Case Review Commission (CCRC), an independent body that investigates possible judicial errors, conducted its own forensic investigations and examined DNA evidence, which helped detect a new suspect. The investigative techniques currently used did not exist when the case was first examined.
In 2012 and 2020, the Commission had rejected Malkinson's attempts to overturn his conviction. She only took up the case after defense lawyer Emily Bolton of the charity Appeal produced new DNA evidence in May 2021 showing traces of another, unidentified man, on fragments of the victim's clothing.
"I'm innocent. I finally got a chance to prove it, thanks to the perseverance of my legal team in the appeal. I only have one life, and so far 20 years of it have been stolen from me. Yesterday I turned 57 years old. How much longer is it going to last?" Malkinson said, commenting on progress in the legal process.
Bolton noted that "the battle for justice is not over yet" and added that he hopes that the Police and the Prosecutor's Office focus their resources on bringing "the true perpetrator of this crime to justice", instead of opposing Malkinson's appeal.
Source: RT