The company promised to "deliver its properties to buyers on time."
One of the largest real estate sales operators in China, Country Garden Holdings, recorded losses of 48.9 billion yuan (6.7 billion dollars) in the first half of the year, admits a company report published this Wednesday.
"Affected by the fall of the real estate market in Chinathe Group has faced significant challenges in pre-sales performance, which in particular (…) has decreased significantly since April 2023, with no evident signs of recovery as of the date of this interim financial information," reads the statement. .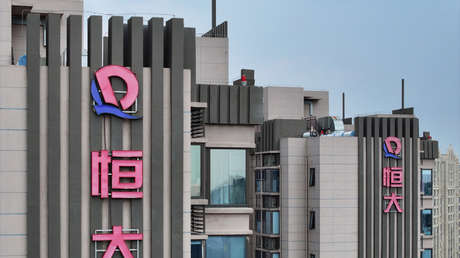 Furthermore, Country Garden "faces more difficulties in obtaining financing through the issuance of new domestic corporate bonds and senior notes abroad, due to the difficult and complicated debt financing environment."
Even so, and "despite these challenges and difficulties," the company committed to "promptly deliver your properties to buyerswhich forces it to give greater priority in the use of available funds to the construction of pre-sale properties.
Meanwhile, AFP writes that this announcement "raises fear a potentially catastrophic defaultAccording to the news agency, Country Garden's status has raised concerns of "a collapse that could have far-reaching consequences for the Chinese financial system, two years after the collapse of Evergrande."
The real estate crisis in China began to be felt in 2020when the country's authorities took steps to contain excessive debt in the sector, leaving large companies such as Evergrande and Sunac in difficulties to meet their payments and forcing them to renegotiate with their creditors, which placed them on the brink of bankruptcy .
At the end of 2021, Evergrande entered 'default' by failing to pay interest on its bonds.
Source: RT