This is the third homicide so far this year of public defenders in this Colombian region bordering Venezuela.
Public defender Fredy Rhenal Coronado, 47, was shot dead this Wednesday by alleged hitmen while he was leaving his home, located in the municipality of Maicao, in the Colombian department of La Guajira, local media reported this Thursday.
Rhenal Coronado worked, for four years, in the criminal area of ​​the National Directorate of the Public Defender's Office of Colombia, where he was in charge of managing the legal defense of the rights of prisoners in the judicial district of Maicao.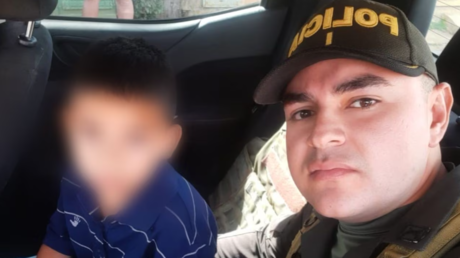 According to the media, this is the third homicide of an official from the Ombudsman's Office in the La Guajira region, near the border with Venezuela, in just over a year. In July of last year, lawyer Raul Rosales Blanquiceth was murdered during an attack in the Los Nogales neighborhood, while public defender Nestor Enrique Martinez Brito died in a similar act last March.
A commission headed by the Attorney General's Office and the Colombian National Police will begin an investigation to clarify the crime against Rhenal Coronado and capture their authors.
For his part, the Ombudsman, Carlos Camargo Assis, condemned the homicide, pointing out that it is not possible that "they continue murdering […] officials and public defenders, whose mission is none other than to be at the service of the defense, protection, and guarantee of human rights." He also stated that "attacks, of any magnitude, against public servants have to stop."
Given this situation, Camargo Assis urged the Attorney General's Office to immediately carry out investigations in order to determine if the three crimes "they maintain a relationship about authorship". Finally, the Ombudsman asked the National Protection Unit to carry out "randomized risk studies" for public servants who are exposed to greater danger in the places where they practice their profession.
Source: RT