"It is our duty to be prepared," said the admiral of the US Pacific Fleet.
The bulk of the US Navy will come to the aid of Taiwan if President Joe Biden gives the appropriate order, said Samuel Paparo, Admiral of the US Pacific Fleet, in an interview with CBS News published this Sunday.
"The Navy is always on alert. A third of the Navy is always deployed and operating at all times. The Navy is currently assembling about 300 ships, and there are currently about 100 ships at sea around the world," he said.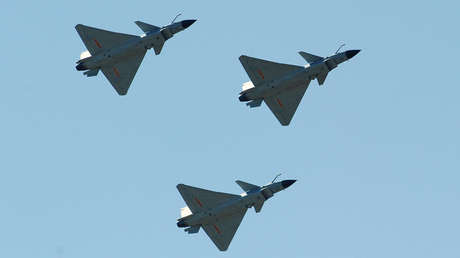 Paparo stressed that the decision on the deployment of forces will be made by Biden and the US Congress. "It is our duty to be prepared," he said, adding that "the bulk of the US Navy will be rapidly deployed in the Pacific West to come to Taiwan's aid if the order to aid Taiwan is given."
The high command noted that "the best guess" about China's ultimate intentions for Taiwan comes from the CIA. "Based on his intelligence assessment, Chinese President Xi Jinping has ordered the People's Liberation Army to be ready to retake the island by force by 2027," Paparo said.
Taiwan has been self-governing with its own administration since 1949, but Beijing considers it an inalienable part of its territory and most countries, including Russia, recognize the island as an integral part of the People's Republic of China.
Source: RT