Theodore McCarrick was stripped of his cardinal title in 2018 by Pope Francis before being defrocked from the priesthood the following year.
The former Catholic cardinal Theodore McCarrick accused of committing several sexual abuses decades ago in the United States, including a minor, will not be tried due to his state of health.
A Massachusetts judge dismissed the case Wednesday against the 93-year-old man because both prosecutors and defense attorneys agree that he suffers from senile dementia, NBC News reports.
Breaking news: A judge in Massachusetts dismissed child sexual abuse charges against former cardinal Theodore McCarrick on Wednesday, ruling the former high-ranking Catholic cleric incompetent to stand trial. https://t.co/4LZz7aPrhc

—The Washington Post (@washingtonpost) August 30, 2023
The religious, who was also archbishop emeritus of Washington (USA), retired in 2006. He was removed from his cardinal title in 2018 by Pope Francis before being expelled from the priesthood the following year after accusations of sexual abuse to seminarians for more than 40 years.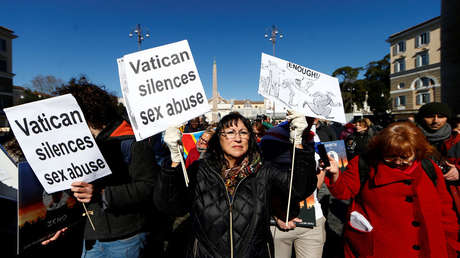 The McCarrick scandal created a credibility crisis for the Church, mainly because there was evidence that the Vatican and American religious leaders were aware of his sexual relations with minors and seminarians, but ignored the situation because the subject played a key role. in fundraising for the Holy See during various periods.
He is the highest-ranking cleric to be stripped of his status in the modern history of the Catholic Church.


Source: RT