The authorities pointed out as the main person responsible for the crime a 48-year-old man who was hospitalized after attempting suicide.
The Police of the American county of Merced, in California, found this Wednesday in a rural area the bodies of four members of a family who were kidnapped on Monday when they were in their transport business, Reuters collects.
According to local sheriff Vernon Warnke, the victims were identified as Aroohi Dheri, 8 months old; her mother, Jasleen Kaur, 27; his father Jasdeep Singh, 36, and his uncle Amandeep Singh, 39.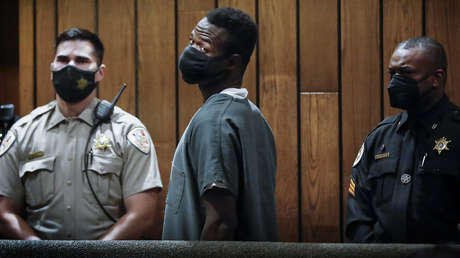 "Tonight our worst fears were confirmed," Warnke said, noting that a farm worker had found the bodies. Likewise, he described the crime as "a horrible nonsense" and underlined that until now his motive is unknown.
The police authorities pointed to Jesus Manuel Salgado, 48, as the main person responsible for the kidnapping after a family card was used in a bank in the area. salty was hospitalized after attempting suicide before being arrested.
While the investigation continues, the authorities published a video from a surveillance camera installed in the victims' business, showing the moment in which a man kidnaps at gunpoint first the Singhs and then Kaur and their daughter.
Source: RT