This Thursday the Spanish Minister for Equality caused a wave of shouting and laughter when she used that term during her speech in the plenary session of the Congress of Deputies.
A doctor in Hispanic Philology named Ernesto Filardi has ruled on the controversy of the "children" of the Minister of Equality of Spain, Irene Montero, through a thread published this Thursday on Twitter, which has gone viral.

"Let's not fool ourselves, this schoolyard scandal when we say the word 'daughters' it has nothing to do with the language defense nor with which the RAE [Real Academia Espanola] does not support -e as a gender-neutral mark. Do you want to talk about language? Come on, I'm a Doctor of Hispanics, let's go there, "she begins.
The man indicates that, although the norm says that the -o is a mark of masculine and neuter, for years in the Iberian country "many people" realized that saying 'everyone' was not inclusive enough, so the terms 'todxs' and 'tod@s' became fashionable. But since one sounds very bad and the other is unreadable, the alternative 'todes' arose, where the suffix -e functions as a gender-neutral mark.
"Does it seem strange to us? Yes, like all new words. Does it sound forced? Well, perhaps, but it's all getting used to," he says. "But getting used to new things is something we do continuously to live in society and nothing happens. Especially since nobody is forcing you to say 'sons' if you don't mean it […] Don't you want to use it? So don't use it, but let other people do it," she adds.
"Alien" and "unnecessary"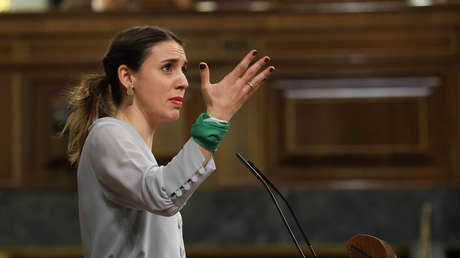 For this reason, he asks not to insult people, make fun of how they speak or make scandals on behalf of the Royal Spanish Academy (RAE), recalling that, although this institution considers that the use of the letter 'e' as an alleged gender mark is "alien to the morphological system of Spanish, as well as being unnecessary, since the grammatical masculine functions as an inclusive term in reference to mixed groups, or in generic or non-specific contexts", he has never openly said that it is incorrect.
Likewise, the expert in linguistic matters affirms that 'hijes' is used in certain areas of society, although he admits that hasn't taken root enough yet between the speakers. In this sense, he maintains that "it is normal to use incorrect words from time to time".
To illustrate his explanation, Filardi speaks of the word 'churri', which in Spain is used as an affectionate way to call a partner, although the RAE dictionary does not include that meaning. "It can serve as an example that not all rooted words are accepted by the RAE," he points out.
"But with 'hijes' you have to light the torches because Irene Montero has said so," he continues. "The problem, therefore, is not linguistic but political. Okay, we have long understood that the personal is political and here we are, ready for this fight. Not only because of our language but because of the people who use that -e to refer to themselves", he concludes.


Source: RT