The girl's mother, who was 17 years old at the time of the incident, now faces charges of involuntary manslaughter.
Authorities in the state of New Jersey (USA) filed charges against a woman who abandoned her newborn daughter in a park almost 40 years ago, the Associated Press reported this Friday.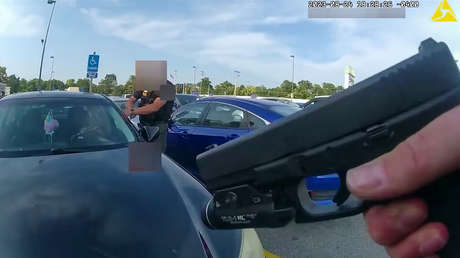 The girl She was found dead on Christmas Eve 1984 by two boys.Morris County Prosecutor Robert Carrol reported. The newborn, nicknamed by the Police "Baby Maria", was alive when her mother abandoned her wrapped in a towel and inside a plastic bag, with the umbilical cord still attached to her abdomen.
The mother, arrested this April, was only 17 years old when she made the decision to abandon the little girl, a fact for which she is now being charged. charged with involuntary manslaughter. According to Carrol, the woman is not in custody, but she "is being monitored." It has not been revealed why she abandoned the newborn.
The Police managed to find the mother thanks to a DNA match between the baby and her father, who at the time of what happened was 19 years old. The young man knew nothing about the girl's birth and was not involved in his death.
Source: RT