From the court they affirmed that the leaked document "did not include a statement signed as 'true' or 'no' or an official seal", so it could not be considered valid.
A court in Fulton County, Georgia (USA), acknowledged on Tuesday having published on its website a document with a criminal charge against former President Donald Trump, which was later abruptly withdrawn. In that regard, he now claimed that the system was being tested before a grand jury voted on whether or not to indict the former US president, Reuters reports.
"Although it might appear that something official had happened, because the document carried a case number and a filing date, did not include a statement signed 'true' or 'no' or an official stamp with the name of the secretary [Che] Alexander, which determined that the document was not official and was just a test sample", says a statement from the judicial body.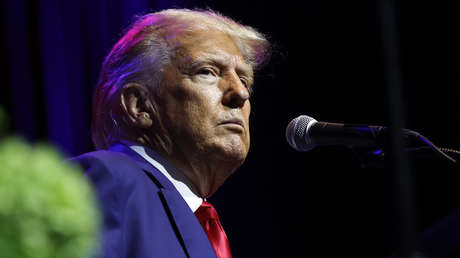 Meanwhile, Reuters notes that the 13 felony charges the grand jury returned Monday against Trump match those listed in the leaked document.
The court had published this Monday the aforementioned plea with criminal charges against former President Trump, with accusations related to his alleged attempts to annul the 2020 elections. Soon, and without giving explanations, The document was withdrawn from circulation..
Shortly after, the secretary of that court, Che Alexander, qualified of "fictional" the two-page dossier. "All members of the media should be reminded that documents not bearing an official case number, a filing date and The Clerk of Courts headline, all taken together, are not considered official submissions and should not be treated as such," he wrote.
The Fulton County grand jury indicted Trump on Monday, accusing him of trying to reverse his defeat in the state of Georgia after the 2020 presidential election.
This is the fourth criminal case that has been opened against the former president and the second in which he is accused of trying to subvert the results of the vote.


Source: RT