The girl died of heat after being forgotten inside the vehicle by her parents, who went to a celebration for Independence Day, where they consumed alcohol and marijuana.
A couple was arrested this Thursday in Polk County, Florida (USA), after forgetting their 18-month-old daughter in a car, who died hours later due to the high temperatures registered inside the vehicle.
According to information provided at a press conference by the Sheriff's Office, Joel and Jazmine Rondon, the parents of the deceased girl, went with their three children to a celebration on July 4, on the occasion of US Independence Day. U.S., where they consumed alcohol and marijuana, and They returned home after 2 in the morning..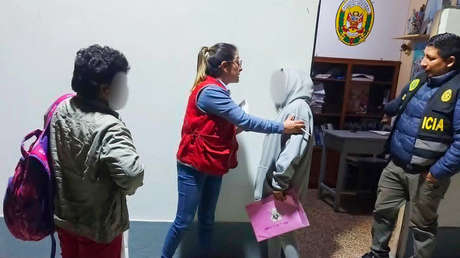 At that moment, the mother entered the house with her two older children, ages 8 and 6and told his partner, Joel, to bring the girl who was inside the vehicle in her car seat.
The man, in whose body substances such as methamphetamine were later found, saw the car doors closed and believed that the mother had already brought the minor into the house, so he decided to go to sleep.
At 10 a.m. the next day, the father woke up to go to work and, not seeing the minor inside the home, realized she was still inside the vehicle, exposed to the heat. The girl had an internal body temperature of more than 40 degrees.
The father and mother can face charges for first degree aggravated homicide, while the sheriff described the death of the minor, who was locked in the car, as "torturing."
Source: RT