The 42-year-old woman was in the process of divorce and had no history of psychological problems.
A civil guard has killed her two daughters, aged 9 and 11, with a firearm, and then committed suicide. The events occurred this Thursday at a security force barracks in the municipality of Quintana del Rey, in the Spanish province of Cuenca.
The emergency services went to the place after the notice of a colleague of the agent who, upon verifying that the woman had not reported to her job, went to the housing pavilion and there found the three corpses.
The 42-year-old woman was in the process of divorcing her husband, from whom she was already separated. She had no history of psychological leave and did not possess any other weapons apart from the regulation, with which she would have carried out the murders and her subsequent suicide, according to Cadena Ser from sources of the General Directorate of the Civil Guard.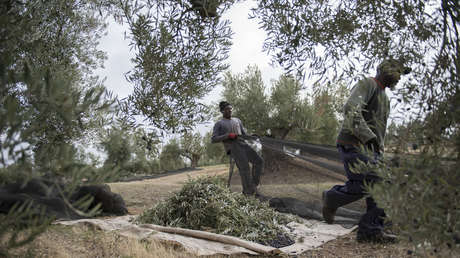 The Organic Unit of the Judicial Police of the Civil Guard is in charge of the investigation of the facts, on which the summary secret.
The first public voices to speak out were the Minister for Equality, Irene Montero, and the Minister for Equality of the Government of Castilla-La Mancha, the region where the tragic event took place.
Montero has been dismayed in a message on his official Twitter account and has sent "all the love" to the family of the deceased. "The protection of children from all types of violence must be a priority for the whole of society", the minister concluded.
For his part, Fernandez has asserted that "what happened is the hardest and cruelest thing we can attend", in addition to describing it as "terrible" and "inexplicable". "There can be no more forceful rejection or condemnation," he said.
If you found it interesting, share it with your friends


Source: RT