The applicant was shot at least 10 times in a commercial area in his canton.
Omar Menendez, candidate for mayor of the Puerto Lopez canton, in the Ecuadorian province of Manabi, who was assassinated last Saturday –a day before the sectional elections in the South American country– won the elections in his municipality.
According to the official results of the National Electoral Council (CNE), with 100% of the tally sheets processed, Menendez, who was a candidate for the Revolucion Ciudadana movement, led by former President Rafael Correa, obtained 46.22% of the votesleaving Javier Pincay in second place, with 21.41%.
The Democracy Code, in its article 112, establishes that if a candidate dies before the elections, the political organization that sponsors that candidacy may replace it with another from the same movement.
The norm also states that if the death of the candidate occurs before the printing of the electoral ballots, new ones may be printed with the photograph and name of the replacement.
In this case, since the electoral card was already printed, it was used with the photograph of the deceased candidate, but the votes for the new proposed candidate will be counted.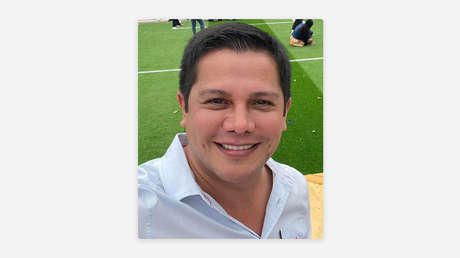 The RC movement proposed Veronica Lacas as a replacementbut his candidacy must still be qualified by the provincial board of Manabi.
the murder
Menendez, 41, died after suffering an attack in a commercial area of ​​Puerto Lopez. At the scene he received at least 10 shots.
"The assassination of the candidate Omar Menendez will not go unpunished. We reject all kinds of violence. Drug trafficking and organized crime have no place in Ecuador," said the president of Ecuador, Guillermo Lasso, after hearing the news.
Menendez was the second mayoral candidate to be assassinated prior to the elections. Earlier, on Saturday, January 21, Julio Cesar Farachio, a candidate for mayor of the Salinas canton, in the province of Santa Elena, neighboring Manabi, was murdered.
The event occurred when Farachio was making a tour, as part of his electoral campaign, in the Jose Luis Tamayo parish. Two men riding a motorcycle shot him.


Source: RT