Alan Sugar believes that people who work remotely should be paid less because they are saving travel costs.
British billionaire Alan Sugar wrote on Monday a message on his Twitter account in which he called employees who work from home "stupid bums", which generated controversy on the social network.

Lazy gits watching golf and tennis at home while they supposed to be working. We the tax payer are paying the. Get them back to the office or fire them https://t.co/QkIg2r2IDL

— Lord Sugar (@Lord_Sugar) August 29, 2022
Sugar reacted in such a way by citing a tweet written by journalist Andrew Pierce in which he reported that the UK Government will sell several offices that were left empty as a result of the implementation of remote work. "Stupid bums watching golf and tennis at home while they're supposed to be working. We the taxpayers are paying. Return to the office or be fired"said the tycoon.
Later, in another publication attacked a claim made on the TV show 'Good Morning Britain' that telecommuters should be paid more "to keep warm". "Crap […] They should be paid less because they are saving travel costs," said the man who is also a member of the House of Lords.
"A large percentage of people who work from home are lazy idiots who liked the life created by the pandemic," reads a third Tweet from Sugar. "What about the nurses, doctors, cleaners, restaurant staff, builders and decorators, taxi drivers and truck drivers who can't work from home but provide a service to the lazy?"
wave of reactions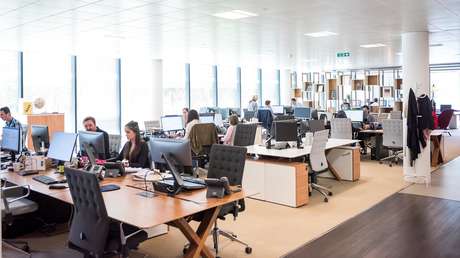 The billionaire's statements caused a wave of reactions in the comments section. An user Indian that he usually works more hours from home and that it is more ecological, because he does not have to travel by car, and he can see his children when they get home from school, which makes him happier. This, she assures, allows the mother of the little ones to work more, so as a family they pay more taxes.
"There are many people who they are much more productive day in and day out working from home instead of wasting hours of time commuting to and from workplaces," pointed another netizen. "People who work hard at the office will work hard at home", he pointedmeanwhile, a user.
There was also someone assured that it's "unbelievable" how far behind he is compared to current times considering he's a multi-millionaire as well as a netizen who asserted that Sugar doesn't like people working from home while he works from his yacht.
Did you find it interesting? Leave your opinion in the comments!


Source: RT