The team also dispensed with the services of the Churchland JV head coach and the head coach of the varsity girls' basketball team.
The Churchland JV women's basketball team, an American high school, has fired its assistant coach Arlisha Boykins, 22, after she impersonated a 13-year-old player during a game against Nansemond River on the 21st January in Suffolk (Virginia, USA), local media report.

In a recording broadcast by sports commentator Darren M. Haynes on Twitter, it can be seen how the young woman scores a two plus one and makes a stopper with astonishing ease to a noticeably shorter girl from the rival team. The coach wore the student's shirt, taking advantage of the fact that the girl was out of town.
MUST SEE: A 22-year-old Virginia HS basketball coach is fired after impersonating a 13-year-old in a JV basketball game!! They also CANCELED the ENTIRE season for this! This was at Churchland HS in Portsmouth, VA. on Jan 21st. Here's the video: pic.twitter.com/xUyoBwPx75

—Darren M. Haynes (@DarrenMHaynes) February 1, 2023
"I was surprised"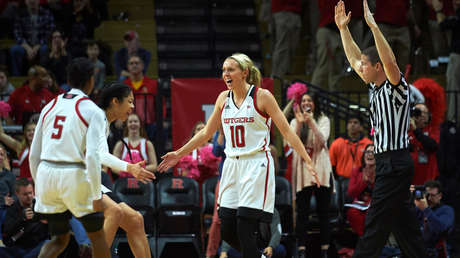 Boykins ceased to be an employee of the Portsmouth Public Schools on Wednesday of last week. Also, the head coach of Churchland JV and the head coach of the school girls' basketball team were removed.
A spokesman for the secondary school explained that the administration of the educational center met with the parents and the players of the team and it was decided that the club would not participate in any more games this season. The school division has opened a investigation into the case.
"Coaches always preach to kids about integrity and that kind of thing, so I was surprised," said the father of the girl whose identity was impersonated by the coach.


Source: RT