"This situation hurts even more because she was an innocent girl who was doing what children do, playing outside, and she is my daughter," lamented the mother of the minor.
A 13-year-old girl, a rape victim, gave birth this month after being prevented from having an abortion due to the prohibitions established in the state of Mississippi (USA) against the voluntary termination of pregnancy, Time magazine reported.
The girl, referred to as Ashley, was raped last fall while recording a TikTok video in the backyard of her family's Clarksdale home. According to Regina, her mother, Ashley said that "a man came down the street and entered the front yard," then grabbed her, covered her mouth, "pulled her to the side of the house and raped her."
At the time of the attack, Ashley I was 12 years old. She didn't tell anyone about the assault and she didn't find out she was pregnant until January, when her mother took her to an emergency room for uncontrollable vomiting.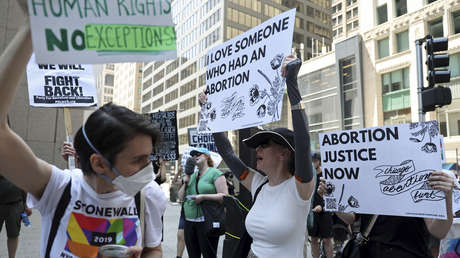 Regina told the magazine that she had never talked to her daughter about how a pregnancy occurs, so the girl did not even know that this could happen to her. "they need to be kids", stressed the mother. However, she noticed that Ashley, who suffers from attention deficit disorder (ADHD) and has trouble concentrating, was behaving differently. So, even though she had never talked much, after rape went from shy to almost mute, staying in her room for a long time, even refusing to celebrate her 13th birthday in November.
After blood tests determined that Ashley was pregnant, the hospital contacted the police. "It was surreal for her. She just had no idea," said Erica Balthrop, the obstetrician on call that day.
At the next appointment, Regina asked the doctor if there was any way to terminate the pregnancy. According to a state law that went into effect in July 2022, abortion is prohibited in all circumstancesexcept to save the life of the pregnant person or in cases of rape or incest that have been duly reported to the Police.
Regina's only option was to travel about nine hours to the nearest abortion center, in Chicago. "I don't have the resources for all thatRegina said, referring to the need to stop working, pay for gas, food and lodging, in addition to the procedure itself.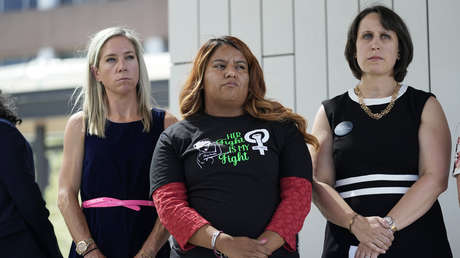 Along with other states that also ban abortions, Mississippi has the aforementioned exceptions. But abortions authorized under those premises are extremely rare. In January, the New York Times reported that Mississippi has authorized only two exceptions since the state's abortion ban went into effect.
In this case, Regina explained that after learning of her daughter's rape, she filed a complaint with the Police Department, but the investigation went nowhere. Authorities confirmed to Time that no arrests had been made in the case and, since the investigation is incomplete, it has not been officially confirmed that Ashley's pregnancy was the result of a sexual assault.
"This situation hurts even more because she was an innocent girl who was doing what children doplaying outside, and it's my daughter," Regina wailed.
Similar stories have come after the US Supreme Court struck down the nation's constitutional right to abortion last year in a ruling titled Dobbs v. Jackson Women's Health Organization.
According to an ABC News analysis, more than 1.7 million women of reproductive age live in a county with no access to abortion or no access to maternity care. Meanwhile, 3.7 million women that age, or 5.8 percent of the total, live in a "double desert" county, as those with little or no access to maternity care and without access to abortion.
Source: RT