The mother of the deceased blames the attacker's parents and has asked for justice for the death of her son.
A 10-year-old boy killed another 11-year-old boy with a shot to the head after an argument while they were playing video games in the municipality of La Perla in Veracruz (Mexico), local media reported.
The incident occurred on Sunday afternoon when the children were in a place that rents consoles and video games. Suddenly, one of the minors, identified as Eduardo, got upset because his friend, Samuel, won a game.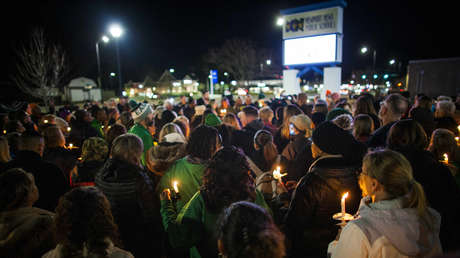 Later, Eduardo went home, took a gun —apparently owned by his father—returned to the premises and allegedly shot the victim at close range causing a serious head injury.
The owners of the establishment called the municipal and Civil Protection authorities, who transferred the minor to the Rio Blanco Regional Hospital, where the doctors commented that he had little hope that the child will survive and two hours later he died.
Eduardo along with his parents and brother reportedly fled after the boy returned home with the gun. The authorities have opened an investigation.
The mother of the deceased has asked for justice for the death of her son, recounting that she held him in her arms before his death. "He was convulsing, hovering between life and death," she recalled.
"The only thing I ask is that you help me do justice, because my son died for parents fault of that child who killed my son, because it is a lack of responsibility to leave a gun on the table as if they were things to eat," the woman told the local press.
Source: RT