More than 50 people remain hospitalized. Most patients are children and adolescents.
A disease of still unknown origin took the lives of seven people this Sunday in Ivory Coast: five died in the university hospital in Bouake, the country's second largest city, and another two in Niangban, a town located about 30 kilometers to the south, AFP reports, citing its local and hospital sources.
"We have a total of 59" people admitted to the Bouake university hospital, "mostly children and some teenagers"confirms a health source cited by the agency who also specifies that the symptoms of this disease are "vomiting" and "diarrhea."
For his part, the head of the village of Niangban, Emmanuel Kouame N'Guessan, has confirmed to the agency that the victims who succumbed to this unknown ailment They were between 5 and 12 years old. N'Guessan also told the agency that "about fifty people" were "in the Bouake university hospital" and on Sunday a nurse informed him that the children were "dying."
Rumors surrounding deaths
Rumors circulate among the relatives of the sick and the residents of the village that the cause of the disease is some contaminated corn porridge that the victims could have ingested. Thus, Zitanick Amoin Yao, the mother of first deceased child This Sunday, he claimed to have bought porridge and gave it to his son. After eating, the minor felt the need to go to the bathroom, the mother went to the Djebonouan hospital, where the child was prescribed a drug, but he "started vomiting" when the mother gave him the medicine.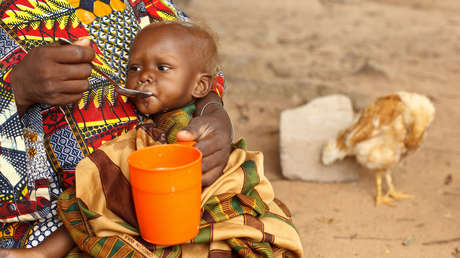 "We returned to the hospital and they told us to go to the Bouake University Hospital, there (my son) He died, he was three years old"says the mother. Another woman, Agnes Aya Konan, who also lost her daughter, refuses to accuse the corn porridge seller, but does confirm that her children had also eaten the same porridge on Sunday.
And the rumors about the possible contamination of some food have not arisen without reason. In February, in the village of Kpo-Kahankro, also near Bouake, two people were sentenced to five years in prison for contaminating food with the 'Clostridium' bacteria, which had caused 16 deaths according to an official report and 21 according to residents. from town.
Source: RT