They decided to kill the primates because they didn't have enough tranquilizers to go around.
Five chimpanzees escaped from their cages at the Furuvik zoo, located in Gavle (Sweden), at noon on Wednesday, so the park authorities they decided to shoot them down to avoid possible harm to visitors. Three of the animals lost their lives.
After alerting the emergency services and the Police, the search began, which included the use of drones, while staff and visitors were brought to safety.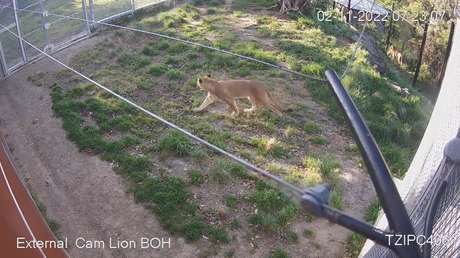 According to the press spokeswoman for the park, Annika Troselius, the decision to kill the primates was due to the fact that they did not have enough tranquilizers for everyone.
"We had vets on the scene, but they assessed that we did not have enough anesthesia. That's why we call the shooters," he said.
"This whole situation is tragic in every possible way. We assume full responsibility," he continued, while explaining that the main objective of the operation was to "no humans will be hurt."
On the other hand, he explained that in addition to the three chimpanzees that died, another suffered gunshot wounds Y a fifth returned of their own accord to the place from which they had escaped.
The authorities began to investigate how the animals escaped from their place of captivity, while the Police investigate the fact as a probable violation of the Animal Welfare Law.
Source: RT