Those indicated will have 30 business days to accept or not the charges.
The Special Jurisdiction for Peace (JEP) accused ten former members of the Central Joint Command (CCC) of the extinct Revolutionary Armed Forces of Colombia-People's Army (FARC-EP) for kidnapping for war crimes and crimes against humanity.
The transitional justice body, which emerged after the 2016 peace agreement, held this Friday the second session of the Hearing of Observations to the Resolution of Conclusions against the last Secretariat of the FARC-EP, accused of war crimes and crimes against humanity.
This decision is part of Case 01, which includes the taking of hostages, serious deprivation of liberty and other concurrent crimes committed by the extinct guerrilla.
What crimes are charged?
The president of the JEP, Roberto Carlos Vidal Lopez and Julieta Lemaitre, rapporteur of Case 01, reported that the Truth Recognition Chamber charged them with crimes of "hostage-taking war, homicide and attacks on personal dignitycruel and inhuman treatment, crimes against humanity, murder, forced disappearance, slavery, sexual violence, torture".
The defendants are: Luis Eduardo Rayo, alias 'Marlon'; Enoc Capera Trujillo, 'Giovanni'; Jhon Jairo Oliveros Grisales, 'Armando Pipas'; Nelson Antonio Jimenez Gantiva, 'Gonzalo'; Edgar Ramirez Medina, "Onofre Camargo"; Victor Hugo Silva, 'Erick' or 'El Chivo'; Raul Agudelo, 'Olivo Saldana' and Wilson Ramirez Guzman, 'Teofilo'.
In the same way, it was determined that Alvaro Henner Lopez, alias 'JJ' or 'Jhon Jairo Paz Guevara' and Gustavo Bocanegra Ortegon, 'Donald', "are most responsible for their participation in serious and representatives of the kidnapping in Tolima".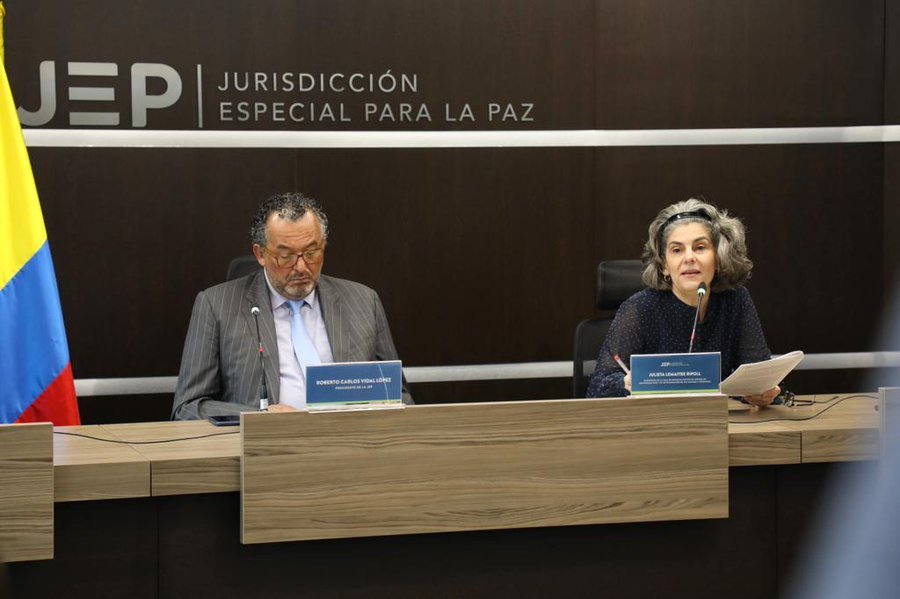 The Chamber granted a period of 30 business days for those appearing to acknowledge or not their responsibility for the facts. If the answer is positive, may have their own sanctionwhile if it is negative, they will be sent to the Investigation and Prosecution Unit so that an adversarial trial can be initiated that could lead to a 20-year sentence.
The nature of kidnappings
Lemaitre, vice president of the Truth Recognition Chamber, affirmed that most of the kidnappings for economic purposes were reported in the municipalities of Murillo, Ortega and Venadillo, all in the department of tolima. These facts also occurred in Huila and Quindio.
In the same way, there were retentions of people from Bogota, Ibague (Tolima) and Neiva (Huila) who frequently traveled to rest farms in the last two entities.
The guerrilla group also extorted and kidnapped those who had agricultural, livestock, and commerce centers in Tolima.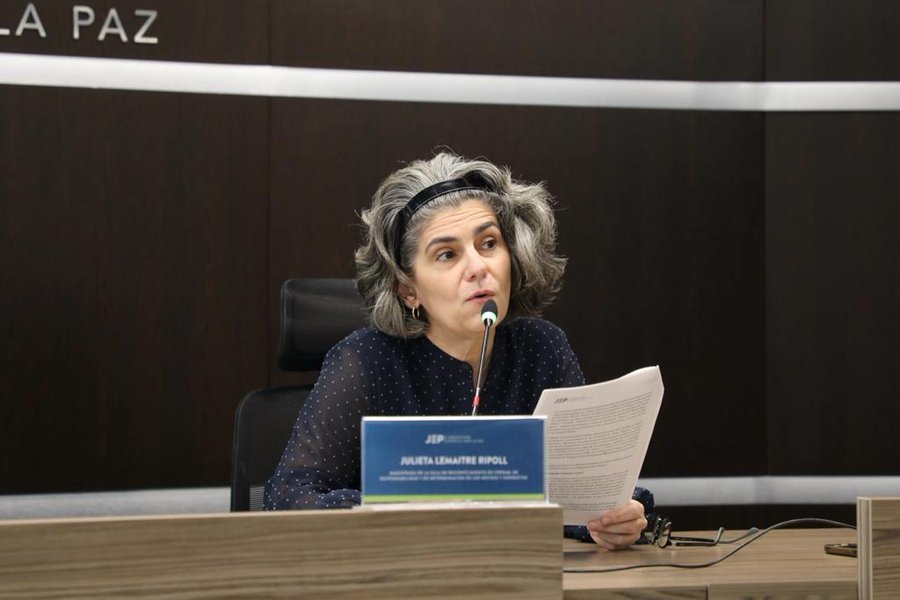 The kidnappings committed are classified into three types: to finance the organization, to force the exchange for imprisoned guerrillas, and to help maintain territorial control.
Lemaitre explained that the Manuelita Saenz Financial Commission worked in this armed structure, which created a "complex financing system" that used extortion 'payrolls' focused on sectors of rice and coffee production, transportation, oil, public procurement and energy.
"Despite its smaller size compared to other structures, the CCC played an important role in the way the extinct guerrilla adopted the policy of financing itself through kidnappings," said the magistrate.


Source: RT